Transform Your Smile Discreetly & Comfortably
Invisalign allows you to transform your smile discreetly and comfortably with clear and removable braces. Invisalign aligners are completely transparent and fitted to your mouth to gradually straighten your teeth without the need for traditional braces.
Your Invisalign braces will help you achieve a symmetrical, even smile in under a year. The flexibility of having removable aligners allows you to comfortably eat and brush your teeth without any issues.
Starting from £3500
Includes :
FREE consultation
Clear aligners
First set of retainers
Tooth whitening and whitening trays
Composite bonding (if required)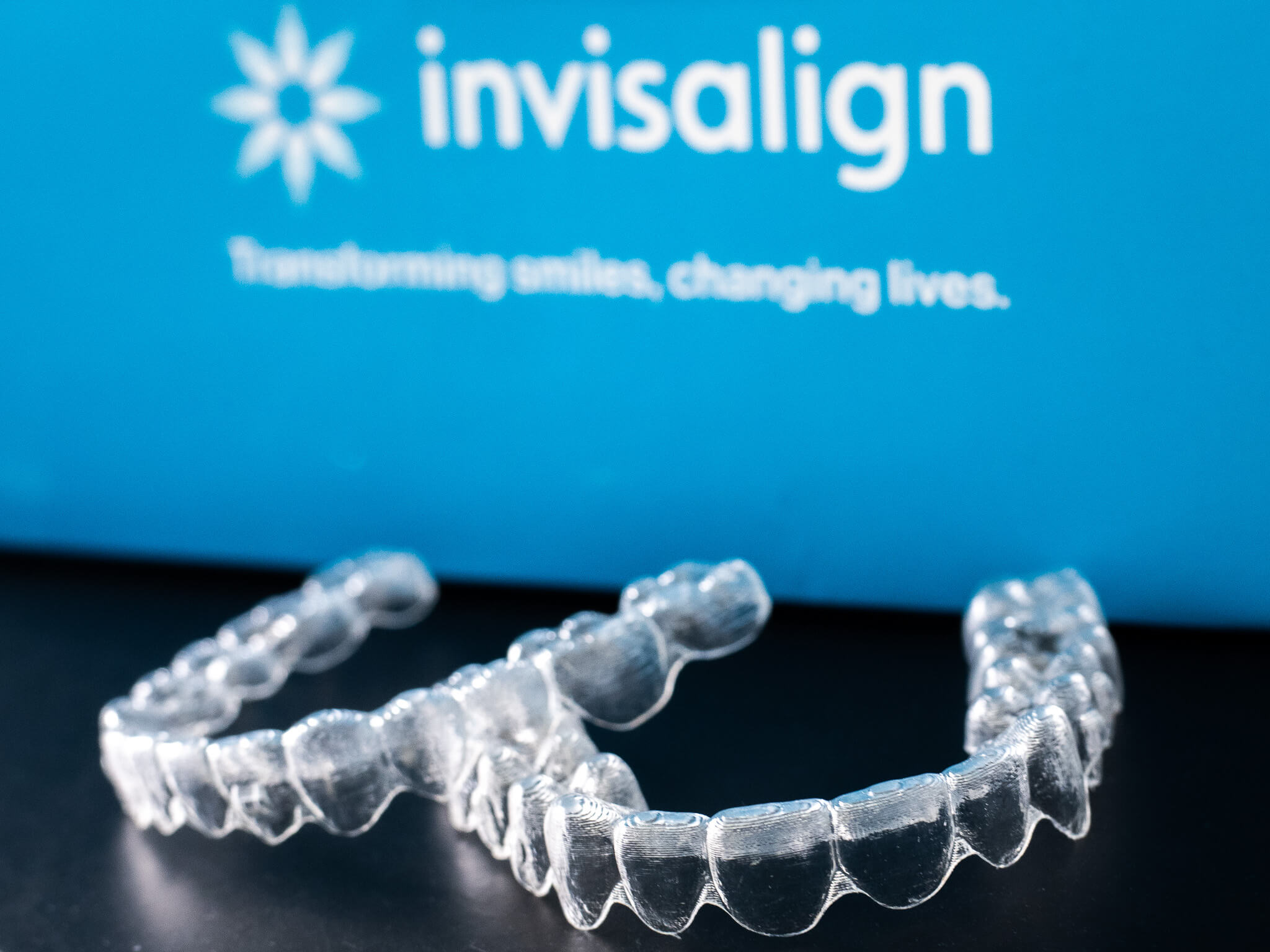 Curious about what your new dream smile could look like?
Considering Invisalign treatment and wondering, 'how would I look with straighter teeth?'
Introducing SmileView™, an innovative tool from Invisalign that offers a realistic glimpse into the potential results of Invisalign treatment.
Using your smartphone or tablet, you can take a selfie and see your results in just 60 seconds from the comfort of your home. Click below to try this new feature for free.
Dr. Lorna McIntosh has a special interest in orthodontics and provides Invisalign packages at our Tweedsmuir dental practice to help straighten and brighten your smile.
To book an appointment for a FREE cosmetic consultation or for more information on Invisalign give us a call on 0141 882 6825
The total duration of the treatment will depend on its complexity. You will have an estimation of the treatment time after an initial consultation with Lorna.
Your Invisalign journey will typically consist of:
Step 1

–  A

FREE

consultation

Step 2 –

Impressions of your teeth taken by your dentist

Step 3 –

At your next visit your first aligner will be fitted

Step 4 –

For the next few months, follow-up appointments will occur to check in on your progress

Step 5 –

Teeth Whitening and Composite Bonding will be completed depending on what you require

Step 6 –

You will have a fresh new smile, and your retainer fitted