We are currently looking for Dental Associates to join our team. We are a fun, hardworking and ambitious team made up of a small group of dental practices across central Scotland.
Working for our team will provide you with new opportunities to build your profile and grow your client base. We offer a combination of both NHS and private treatments, with the chance to get involved in a variety of cases and work with different patients. You will have the opportunity to widen your skillset through referrals across our practices while working with a wonderful dental team. 
We are dedicated to providing the very best dental care for every patient in our community. This dedication was particularly important as we worked hard to keep our practices open through lockdown, meaning we came out stronger on the other side, which we are incredibly proud of.
As well as patient care, the wellbeing of our staff is a top priority for EnVisage Dentistry. We offer mental health support and have partnered with an Inverclyde counselling and therapy group, Mind Mosaic, to provide mental health training and support for our team when needed.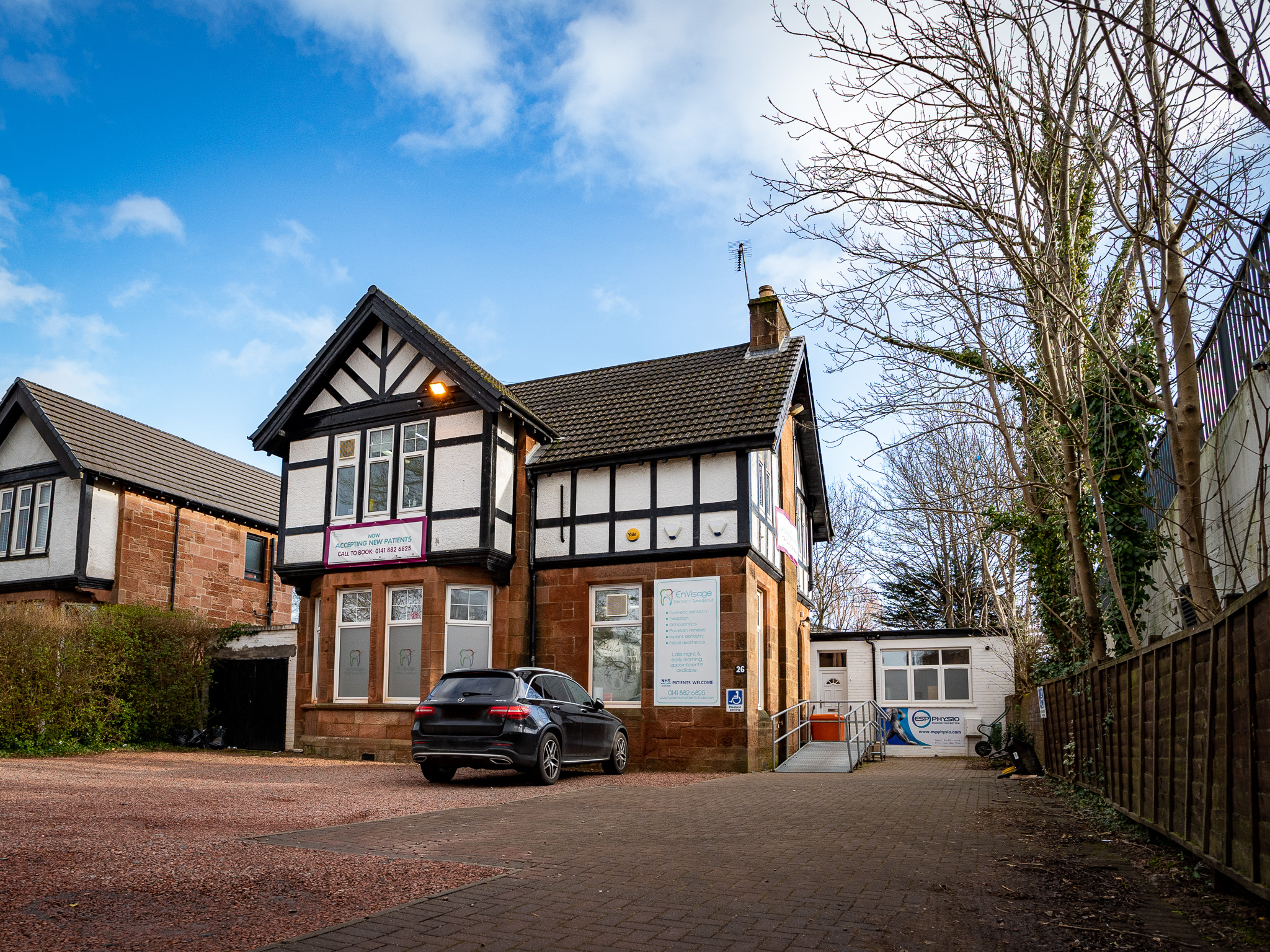 Let's hear from our Tweedsmuir team on their experiences working for EnVisage:
I have been a Dental Associate at EnVisage Dentistry Tweedsmuir since 2015 and love being part of the team. Our Tweedsmuir team is a closeknit group and we always have fun even when we are working hard, which is important in any workplace. I always have the support of the external EnVisage team with any issues I may have which is helpful, we catch up regularly so if we need anything we know the support will be provided. It really is a pleasure working for EnVisage.
I have been with the practice for 14 years, I started as a receptionist, then became accounts manager, and in 2019, I was appointed Practice Lead & Area Trainer. EnVisage Dentistry Is a great company to work for, they genuinely care for their employees. They celebrate successes and encourage staff personal development.